food-us.org
makes digital marketing simple for business owners across USA. Business information for companies, entrepreneurs, and customers. Find and connect with your ideal customer.
Why do you need to
create a company profile
? • Gives helpful descriptions of your products and services. • Shows your goals and where you've come from. • Helps with recruitment.
Search Meat, Fish, Fruit, Grocery Food Stores
Newly registered companies
Meat, Fish, Fruit, Grocery Food Stores articles
Scientist evaluates eating dairy-free vegetarian, vegan diets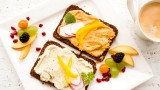 A U.S. Department of Agriculture (USDA) Agricultural Research Service (ARS) scientist has evaluated the current healthy vegetarian dietary pattern in the Dietary Guidelines for Americans (DGA) and found that it can be adapted for a dairy-free vegetarian or vegan diet and still meet nutrient recommendations for nonpregnant and nonbreastfeeding healthy... ↪ read more...
You Can Make Ultra-Impressive Party Food Without Spending a Fortune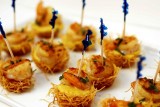 SpudsPotatoes are a perfect food troll. They are somehow fries and chips and scalloped potatoes, but still a vegetable? You can polish them up like they're from Gourmet magazine, but they're still a 30-cent tuberous root.First, get your tiny potatoes. I like to take the mixed bag of fingerlings that most stores offer, but baby red potatoes, baby Yukons,... ↪ read more...
Why might oats be good for you?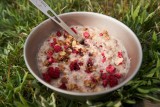 Oats are the breakfast of champions! A nutritious cereal that can be consumed in many ways. You can make oatmeal, cereal, or porridge. It is also used to make gluten-free baked goods or healthy bars.Oats are high in fiber and protein, so they are highly recommended for people who want to maintain their weight or lose weight. It is also an excellent source of... ↪ read more...
All articles
Meat, Fish, Fruit, Grocery Food Stores