Why might oats be good for you?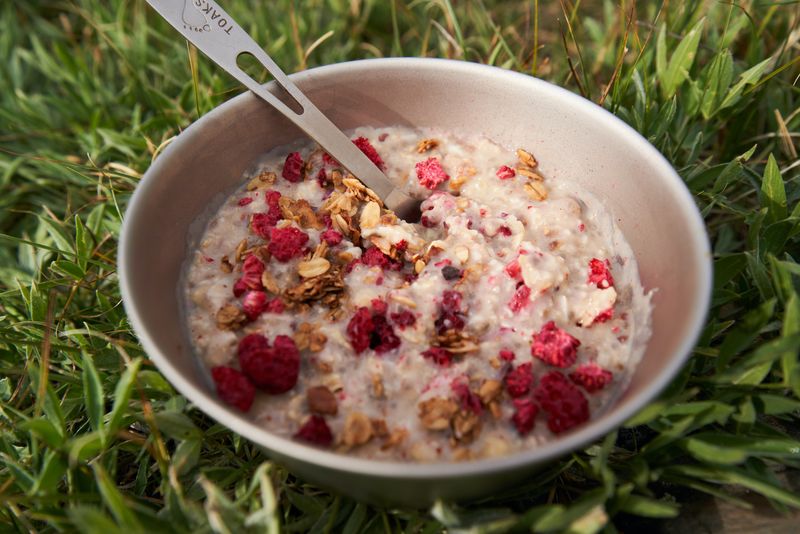 Oats are the breakfast of champions! A nutritious cereal that can be consumed in many ways. You can make oatmeal, cereal, or porridge. It is also used to make gluten-free baked goods or healthy bars.
Oats are high in fiber and protein, so they are highly recommended for people who want to maintain their weight or lose weight. It is also an excellent source of manganese, zinc, iron, selenium and B vitamins (such as folic acid). Oats can prevent some dangerous diseases like diabetes or various heart diseases because they are excellent at reducing "bad" cholesterol. This ingredient is beginning to be used more and more often by professional chefs because people are beginning to realize the health benefits of oats. Large restaurants are realizing how important it is to have more healthy dishes on their menus in order to meet the needs of people who are trying to take care of their health.
Oats contain both insoluble and soluble fiber. Soluble fiber can help you lower your bad cholesterol, while insoluble fiber is great for helping your gut function properly. Oats are an excellent source of zinc and iron, which are essential to keep you in good health. If you eat oats every day - you will feel invigorated, satiated for a long time and your body will have the resources it needs to fight diabetes and heart disease.
The benefits of eating oats
Oats are gluten-free, which is why oats are a great alternative to many wheat products. You can use oats as an alternative to breadcrumbs (for example, if you want to make cutlets or meatballs). Not only are oats gluten-free, they are also quite high in protein, which is why you won't feel hungry for longer. Any recipe that uses gluten can be made gluten-free with oats.
Oats also help control your body's sugar content. It has a low glycemic index, which means your blood sugar won't spike every time you eat it. Oats have soluble fiber, which slows down blood sugar. That's why diabetics' insulin levels stabilize, and there are fewer energy spikes.

Manganese - Oats have plenty of this element, which helps regulate your blood sugar - and it's very good for the health of your bones. And the minerals in oats help fight inflammation of the gut.

Oats are extremely important in your daily diet because of how many health benefits they contain. It is an ideal product for people who want to improve their health and prevent the occurrence of various diseases. Two servings a day will help you to fight cholesterol.
For those who want to live a healthier life, the substitute will prove to be very satisfying. It will be a great way to start your day.
Many chefs say that healthy breakfasts are becoming more and more popular in resort hotels and restaurants, which means that businesses need to adjust to the desires of customers and change their menus to satisfy all new desires. So if you are a chef yourself, oats are a great way to please your guests. Yes, it used to seem that professional chefs tried not to take such tasteless ingredients in their menus, but in fact, times are changing and even the wealthiest restaurants are now willing to use oats. Because development is in a healthier diet.
If you want to watch your health, to lower your sugar and cholesterol, it's best to develop a healthy diet with natural ingredients. Any tasteless oatmeal can be a great breakfast if you add fruit or some summer berries to it.
Was this article helpful?
196
Posted by:
👨 Cynthia D. Daniel